WARNING - if your name is Molly or Maggie and you are age 2 or 3 and you are my niece, please do not read on further...it will ruin any Christmas surprise.
I love handmade gifts for Christmas, especially for kids. I've learned that kids have a ton of toys, so mixing in some handmade goodies is usually a hit for parents and kids alike. I've started crafting my nieces' Christmas present - it's going to be a felt playhouse that lays over a card table. Here are a few examples I've seen online...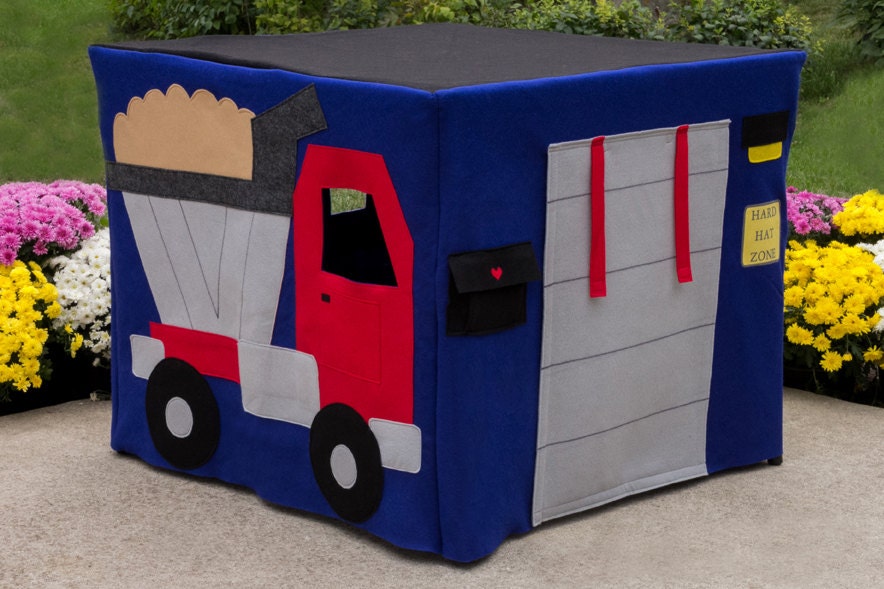 These are both from this cute Etsy shop, http://www.etsy.com/shop/missprettypretty?ref=seller_info.
I figured I'd try my hand at my own design this year. JoAnn's had a great sale on 72" felt - half price - the weekend after Thanksgiving, so I stocked up!
Here's what I have so far...
Little three-dimensional baskets to hold felt fruit and veggies
I cut an opening above the baskets to create a little outdoor market
Little lettuce bundles for the grocery/market
Cupcakes for the bakery
The bakery wall. The cupcakes are all attached with Velcro so that they sit on the shelves but can be taken off to sell (the white paper is the guide of where I'll cut out a window).
As you can see...this is a work in progress and I still have two more walls to complete before Christmas. But, I'm loving how it's coming out so far!
Are you making any handmade gifts this Christmas?